One of the initial struggles every teacher usually goes through, whether it's teaching English in Korea or back at home in your native country, is building relationships with your students. As a male teacher I found it hardest to build a rapport with my female students. The key I have found to strengthening the teacher-student bond is becoming knowledgeable of what kids, in this case Korean kids, are passionate about. For girls I have found the best way to relate with them is through Kpop and for the boys it is through sports and video games.
Kpop
Kpop (Korean pop music) is rapidly becoming popular all around the world. With the Korean government promoting Korean culture through the use of the Hallyu Wave (Korean entertainment), more and more people are exposed to Kpop music. If you have never seen a Kpop music video, Kpop has become popular for three reasons: good looking idols (singers), a catchy hook, and a dance that fans can imitate. Living in Korea, I got hooked on Kpop music and culture and I have used that to bond with my students. When first meeting students, I usually ask them who their favorite Kpop artist is. You should see on the shock on the face of the students when I can name members of the group or sing a little bit of the artist's song. I have compiled a few of my student's favorite Kpop groups to help you get acclimated to Kpop culture.
EXO (SM Entertainment) - Exo is by far the one group my students enjoy listening to (both males and females). I find their music quite catchy as well.

A Pink (Cube Entertainment) - The most popular female group among my students is A Pink. Known for their cute and pure image, many of my students request that I add their pictures to my tablet in order to create reward badges.

Girl's Day (Dream Tea Entertainment) - My bias because of their balance of being cute and sexy. They are a popular group for both boys and girls in my class.
For those females who have may have some difficulty bonding with their male students, video games and sports have done the trick for me. You don't need to play video games or watch sports, but I find these to be good starting points when getting them into conversation.
Video Games
Minecraft - This game is extremely popular with the younger kids. If you get to class early, they may ask you to play with them using their smart phones.

Clash of Clans and League of Legends - Both games are military and fighting inspired. I have no idea how to play but both games have huge followings in Korea with Youtube channels dedicated to them.

FIFA Soccer - This is a game that I do play and many kids will ask me to challenge them outside of the classroom.
Sports
Kim Yuna - The gold medalist figure skater from the Vancouver Winter Olympics. If you ever want to stir a debate, talk about her Sochi Winter Olympic performance and students will tell you everything.

Park Tae Hwan - A lot of my boys choose him as their role model. He is an Olympic Swimmer who has won many medals.

Korean Baseball - Korean baseball is played the same as American baseball but to me, it is way more fun (each player has theme music). It's good to know some favorite teams like the Doosan Bears, Samsung Lions, and Lotte Giants.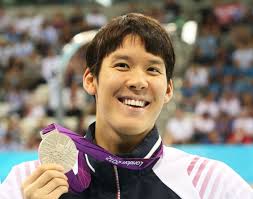 After working for five years in banking, Marc decided that it was time for a change before he got too old. He left the stress from his 9-5 job to do something new and different. After coming to Korea with a group of buddies, he landed in the Gangdong Branch in Eastern Seoul. When he's not teaching and doing head instructor duties, he is out about traveling Korea, looking for the new, old, and undiscovered places to visit. Follow him on Twitter @geonmakku and on Instagram @geonmakku for the latest happenings in South Korea.